In 2016, I went with a group to El Dammah theater in Cairo to see a show featuring top Egyptian-Sudanese musicians playing Nubian music.
About El Dammah
El Dammah is a small black box theater with about 100 seats that features musicians playing authentic traditional music. The organization that operates it is El Mastaba Center for Egyptian Folk Music.
El Dammah presents a show every Thursday night.  There are several different musical acts that it rotates through the lineup.  So far in my trips to Egypt, I have seen 3 different bands there.  One of them was Rango.
El Dammah is located at 30 A El Belaasa St, Abdeen, in downtown
Cairo, Egypt. The phone number is +20 115 099 5354, and email address is [email protected]

Rango
The photo at the top of this post shows Hassan Bergamon playing a musical instrument called a rango, which resembles a xylophone.  The small version that was played in this show could be called a kamba. It's a very traditional instrument from the southern part of Sudan. It nearly died out in the 1970's, but the art has been kept alive. According to our contact at El Dammah, today there are only 7-8 people left in Africa who still know how to play one.
This photo shows up closeup view of the rango: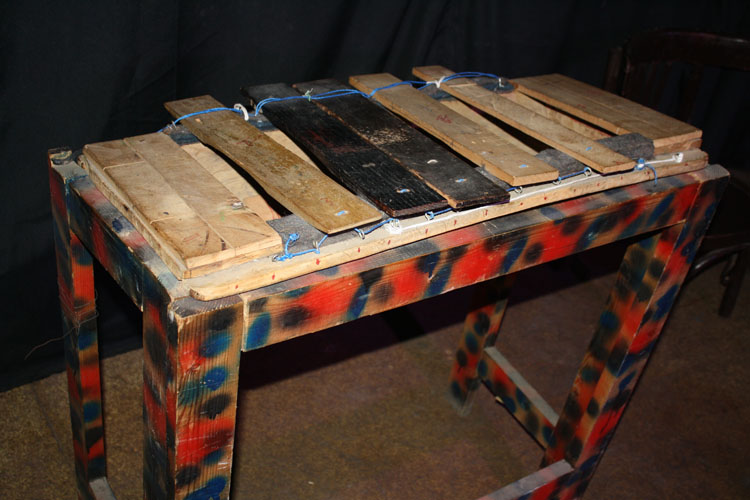 The musicians also played additional traditional instruments from Egypt and the Sudan.  Below, one of the men is holding a rattle in each hand, which is known as the shukh-shaykh.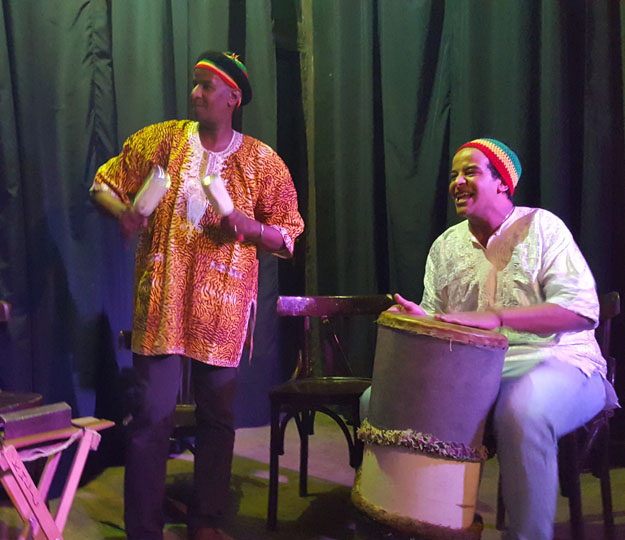 Below, we can see Hassan Bergamon playing another instrument, the simsimiyya. It is a type of lyre, which resembles a larger, similar instrument known as the tamboura.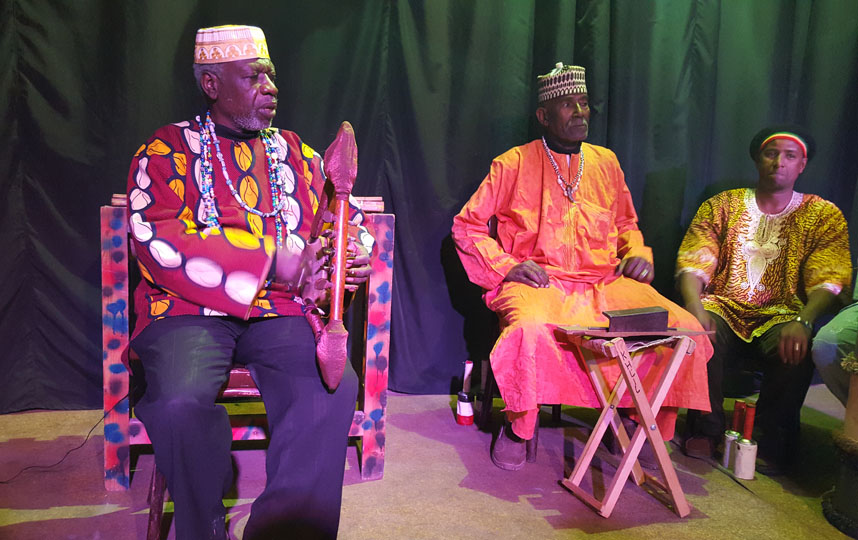 The angle of the photo above makes it difficult to see what a simsimiyya looks like.  The photo below provides a clearer view. In it, a member of the El Dammah staff holds up two examples of a simsimiyya.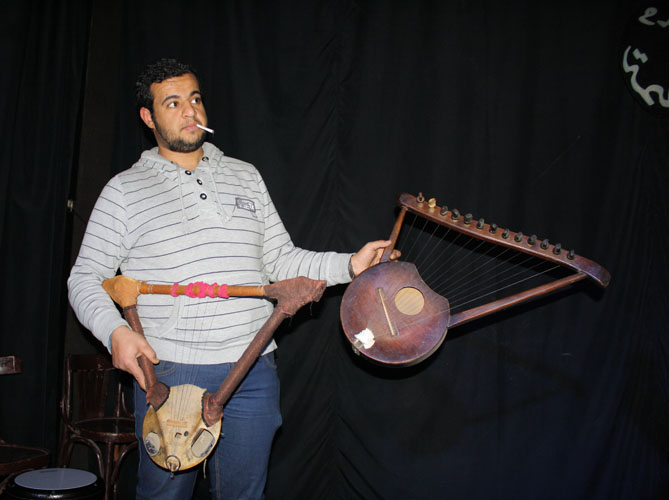 The drummers served a vital role in the show.  They were excellent, and worked very well together with the others as an ensemble. It was truly a memorable performance.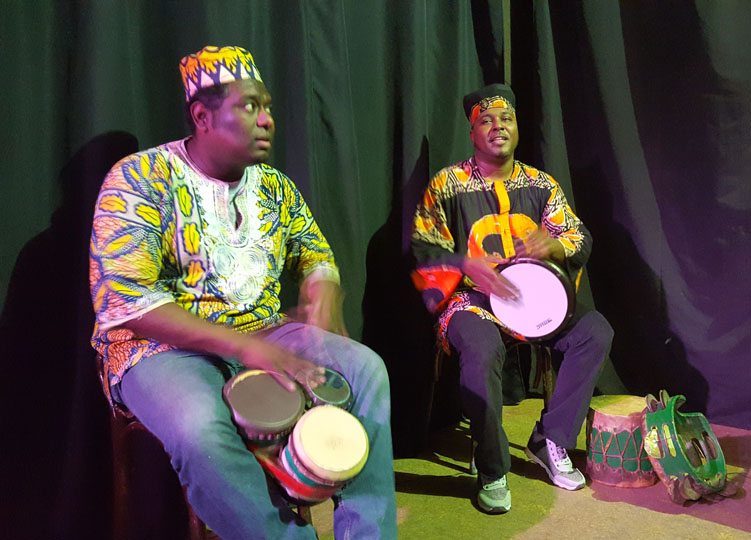 The show opened with a performance of songs while everyone listened, then the musicians started recruiting audience members to get up and dance with them. By the end, the event felt more like a party than it did a music performance, but that was part of what made it such an entertaining evening. The quality of the music was definitely world class!
I'm already looking forward to my next visit to El Dammah, to enjoy whatever music they offer the next time I'm in Cairo!
About My Egypt Travels
For several of my trips to Egypt, I have traveled with Sahra Kent, through her Journey Through Egypt program.  El Dammah Theater is one of the places I have discovered through traveling with her.  I highly recommend the Journey Through Egypt program to anyone who is interested in a cultural perspective of Egypt.