In 2015, I vacationed in Morocco with some friends.  First, we spent a week in Marrakech, then we went on to Casablanca for a dance camp.  On August 31, we took a day trip from Marrakech to Essaouira, a historic port city on the Atlantic Ocean.
The tour agency that organized the day tour from Marrakech promised a tour of the city, plus a stop en route to see goats in trees. Along the way, we came upon an argan tree that was growing close to the roadway.  Our van pulled over, and we got out to see the goats.  It was obvious that the tour company had made arrangements with the goats' herders to drive them up into this particular tree just for us, to coincide with the time we would be arriving.  But I didn't care, I loved seeing the tree goats up close, and took several photographs.  See my separate blog post about the tree goats.
The name of the city is pronounced "ess uh WEAR uh".  It is a French spelling, where the "ou" represents the same sound as the English "w".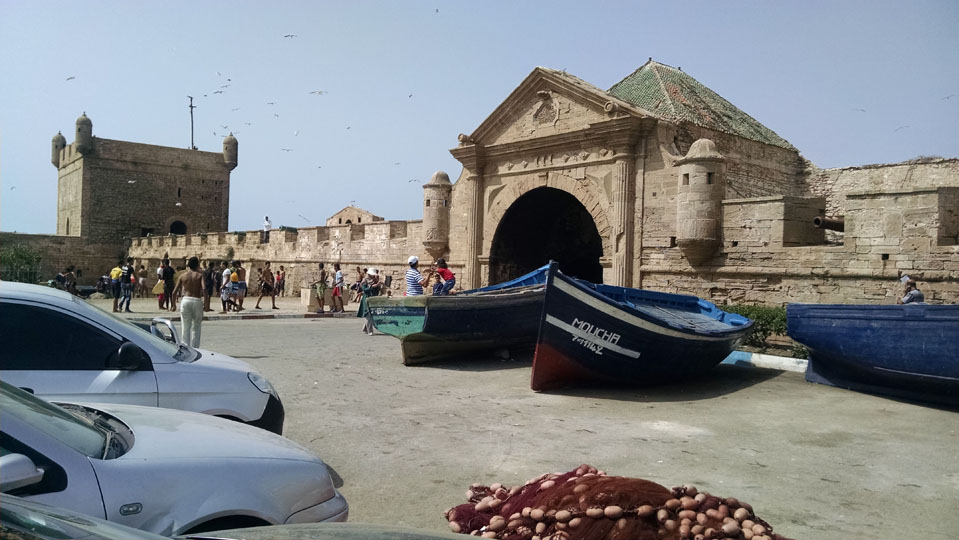 The historic fortress is what gave the city its modern name, which means "small fortress" in Moroccan Arabic. Today, part of the walls that once surrounded the old city are still standing.
It is possible to go up to the top of the fortress and enjoy the view.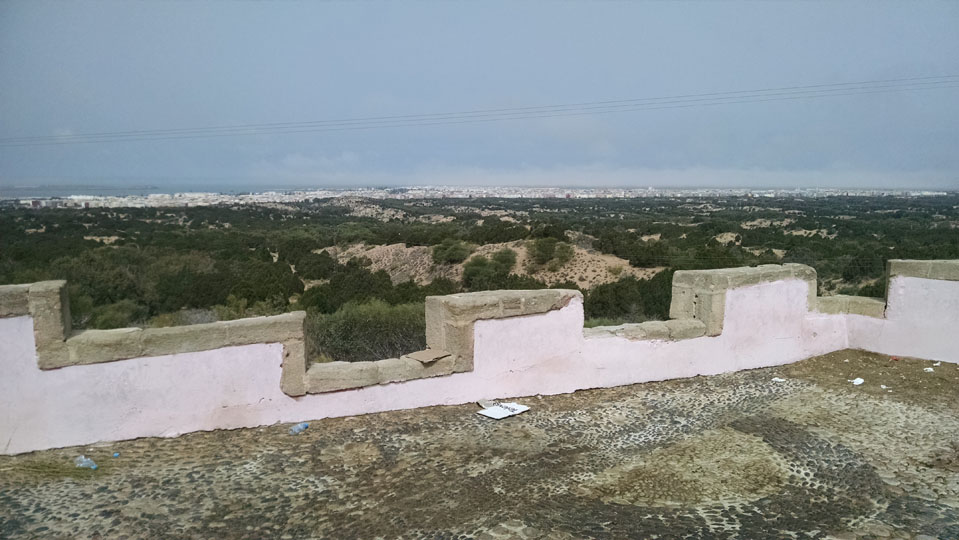 In Roman times, Essaouira was known as a source of purple dye. The dye was manufactured from purpura shells. Today, some remnants of Phoenician and Roman civilizations remain in the area.
I enjoyed visiting Essaouira's busy market, where people can purchase fresh produce, spices, clothing, and household goods. It was fun to wander through and admire the historic architecture.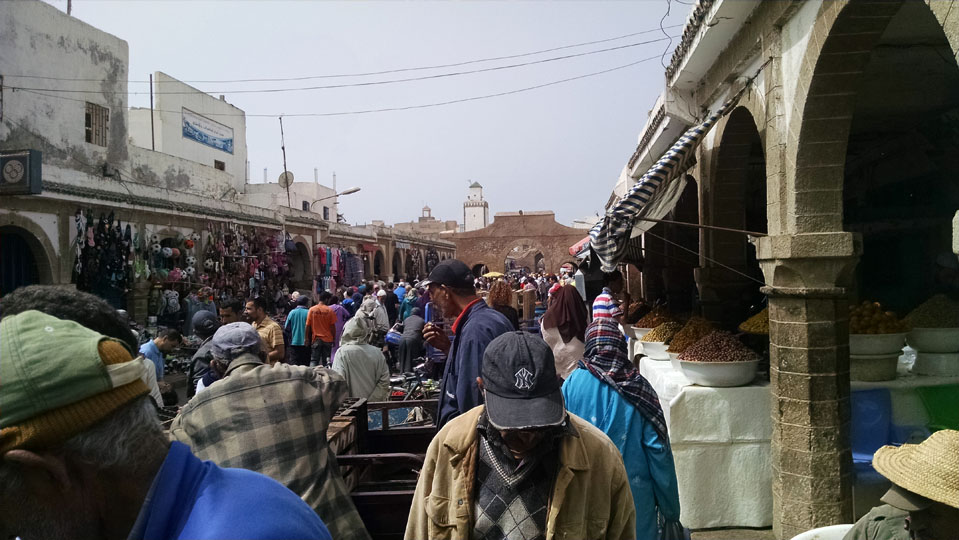 Some of the buildings inside the market area feature murals on their walls. Of course, I felt compelled to take a photo of this mural of a cat!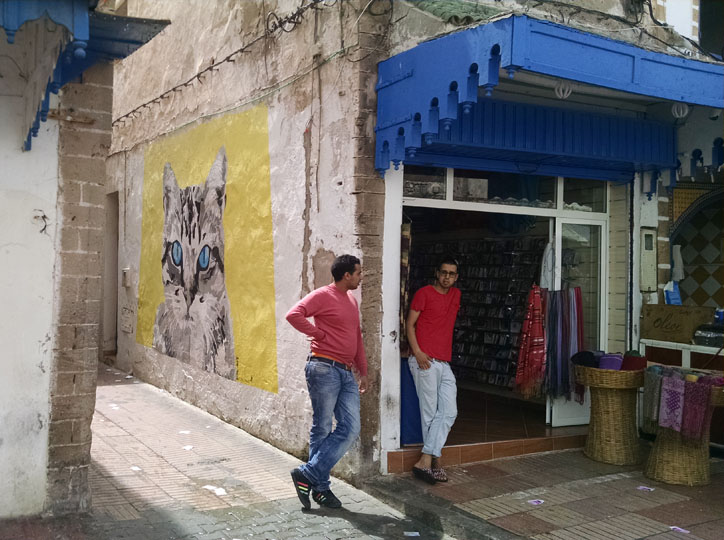 When walking through a market area, it can be tempting to focus your attention on the merchandise. However, I recommend looking up, because there is much beautiful architecture to admire.  If you don't look up, you'll miss it!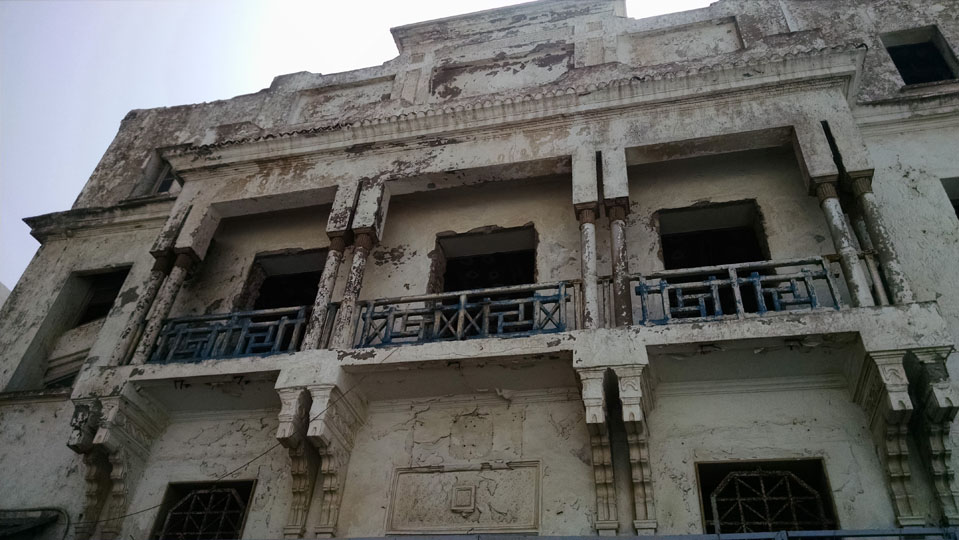 I returned to Essaouira for a visit in 2017, once again enjoying the coastal climate, the delicious seafood, and the vibrant market. The below photo shows sunset at Essaouira on September 10, 2017.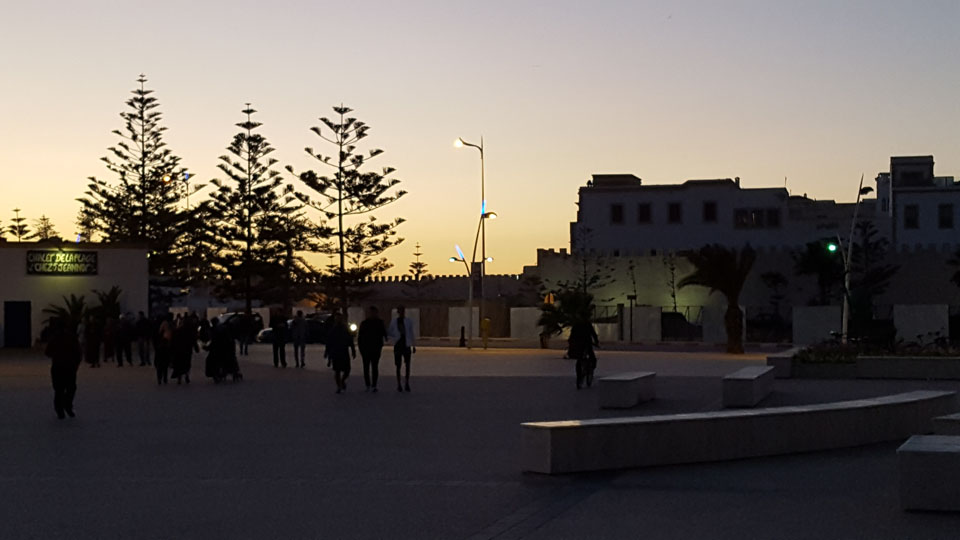 I have enjoyed both of my visits to Essaouira.  Would I go back?  Possibly. It's a beautiful city, and there are a number of local sights I haven't yet explored!