Because of spending a month in Senegal in October 2017, I came to feel a real appreciation for the country and its people.  Once I start to feel that level of connection, I find myself wanting to go back, and I do feel that pull to return to Senegal for a visit.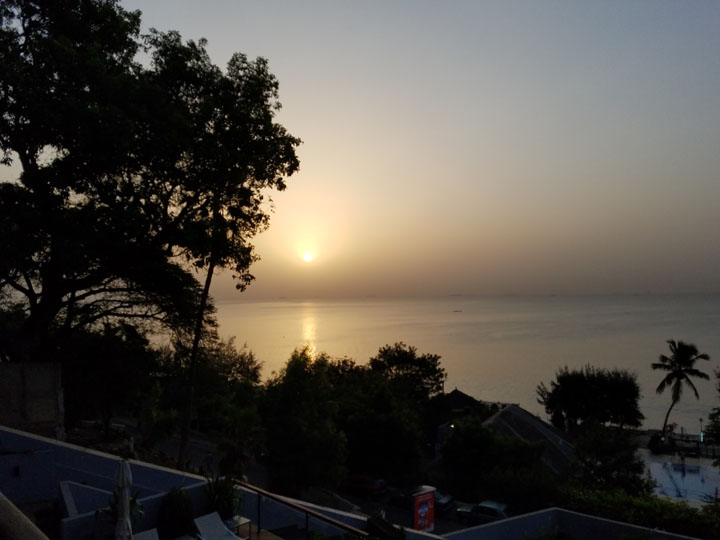 What would I do if I went back for a visit?  This is my wish list. I really don't think it would be feasible to do all of these things in a single visit, but I would enjoy doing what I can!
Visit the local people that I had an opportunity to get to know during my month there. Reconnect, get an update on their lives.
Return to Pink Lake with a swimsuit, and go for a swim in the salt water.
Return to Terrou-Bi, which was the original hotel that we stayed at for our first two weeks in Senegal, before we had to change hotels.  Go for walks at sunset along its stretch of beach.
Dine at the seafront restaurants in the Almadies part of Dakar. That was something I was really fond of doing when I was there the first time!
Go inside the African Renaissance Monument, and climb to the top to look out of the windows in the man's crown.
Seek out opportunities to see performances of sabar music and dance. Perhaps even take lessons in sabar dancing myself.
Seek out a ndeup ceremony.
Go back to Gorée Island, and this time allow a full day to explore the entire island.
Will I actually go?  It's hard to say.  I'd like to have at least one travel companion that I can dine with, plan with, and share the experience with.  I also would need to figure out how it fits into everything else going on in my life. For now, it's on the back burner.  But life can take interesting directions, and if the right opportunity were to present itself, I'd be happy to return.