A fascinating site to visit in Senegal is Lac Rose, which is French for "Pink Lake".  Its actual name is Lake Retba, but because of its pink color, it picked up the nickname.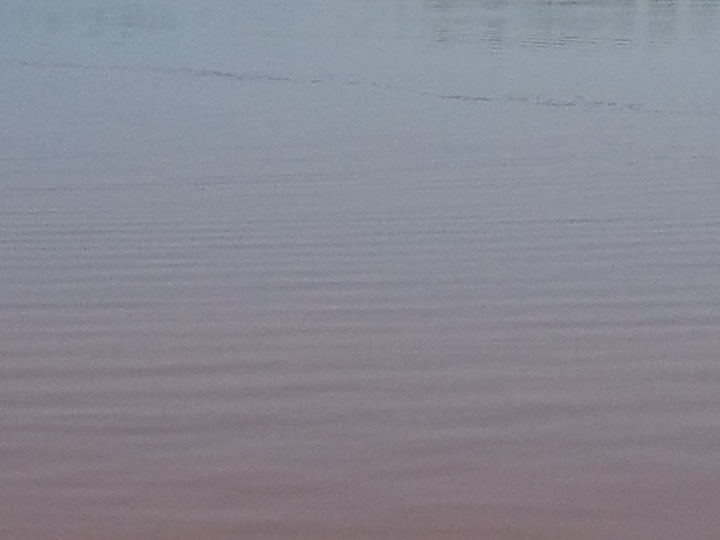 Interestingly, this lake doesn't always look pink.  The color depends on variables such as weather conditions, time of year, and the state of the algae that give the lake its pink appearance.  Two weeks before I went to Lac Rose with some of my IBM colleagues, a few other people from our group went.  They were disappointed because it wasn't pink the day they saw it.  However, lucky for us, it was pink the day we went!
The conditions required to make the pink color include a combination of dry weather, high salt content in the lake (higher concentration than sea water), warm temperatures, and bright light.  This is because the lake acquires its pink color from beta carotene manufactured by a type of microalgae called Dunaliella salina, and these weather conditions help the algae to thrive.  One of our local friends also told us that the pink color is more apparent when there's a bit of wind to cause ripples in the lake's surface.  Weather can vary, so that's why some visitors see the pink color and others do not.
At times, the lake can look orange, again because of the beta carotene.  It seemed as though the shallow water near the shore was more likely to look orange, whereas the deeper water out in the lake looked pink.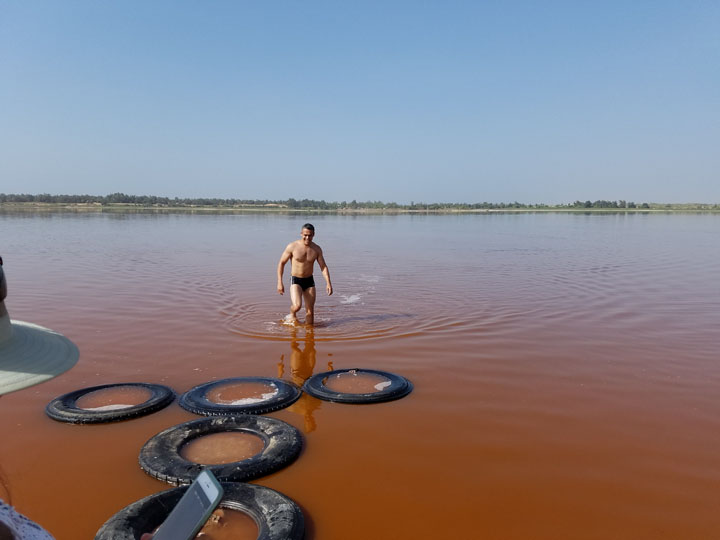 The day we went, temperatures had recently been in the 90's (Fahrenheit) or low 30's (Celsius).  There had been several days in a row of bright sunlight, and dry weather.  There was a breeze stirring the surface of the water a bit.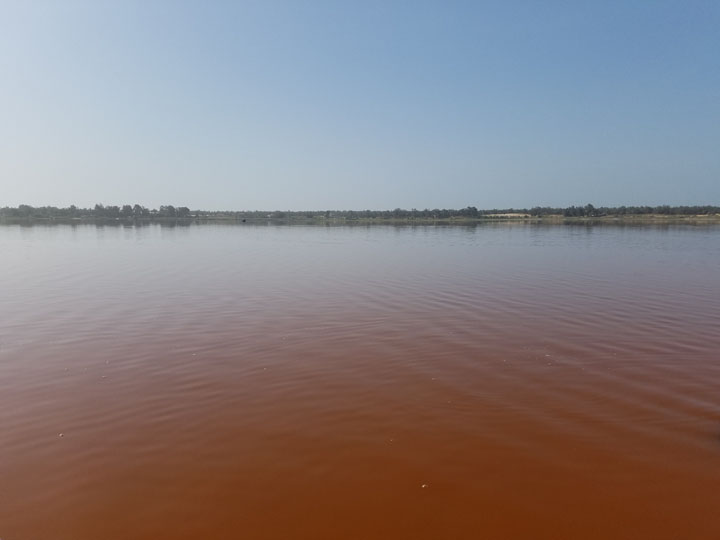 In case you're wondering why I was in Senegal for a month, I was there as part of the IBM Corporate Service Corps.   You can read more about that here: https://roaming-jewel.com/2017/10/17/ibmcsc/